Garage Door Repair Wentzville
Schaefer Door Company offers professional and trustworthy garage door repairs and services, in Wentzville.
Garage doors that fail to work can lead to damage to vehicles and could pose safety hazards. Schaefer Door Company has the ability to easily repair garage doors.
Schaefer Door Company can be trusted with many satisfied customers. Over 30 years of combined experience. Wentzville's homeowners and businesses have continued to trust us with their garage door needs. Service and repairs are available for garage doors.
Schaefer Door Company treats garage door repair and servicing very seriously. You should have garage doors that work at all hours. We get it. Garage doors add value to your home and offer security, safety, and beauty. You can trust our garage door pros to keep your overhead garage doors in tip-top condition. Every garage door type can be serviced.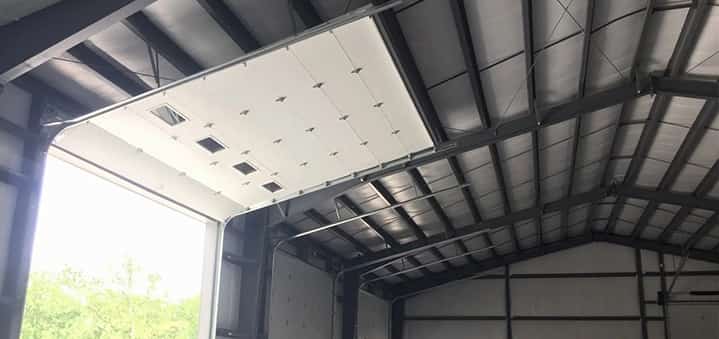 Installers and technicians are qualified and trained by us to ensure that every customer receives high-quality products and services.
Schaefer Door Company located in Wentzville is your local expert on garage doors.
Professionally Trained Technicians
Can't get your garage door to work? Your garage door makes loud, unpredictable noises when you push it. Are you able to get it to remain in one spot or do they move? Your door may catch on to a specific spot. Perhaps there is a problem with your door. Don't you know how to replace it? 
Garage door issues are frustrating.
Schaefer Door Company provides expert services and repairs. Our garage door repair service is available in Wentzville.
The cost will often depend on what type of garage door you have in Wentzville. Repairs can be made by our skilled technicians. Our technicians will give you a quote that covers labor and parts. No hidden charges, surprises, or slick sales techniques. Prices will vary depending on which type of garage door repair is needed.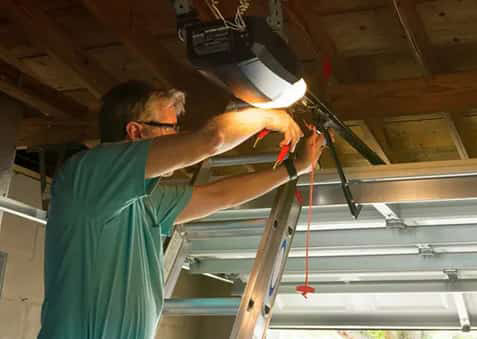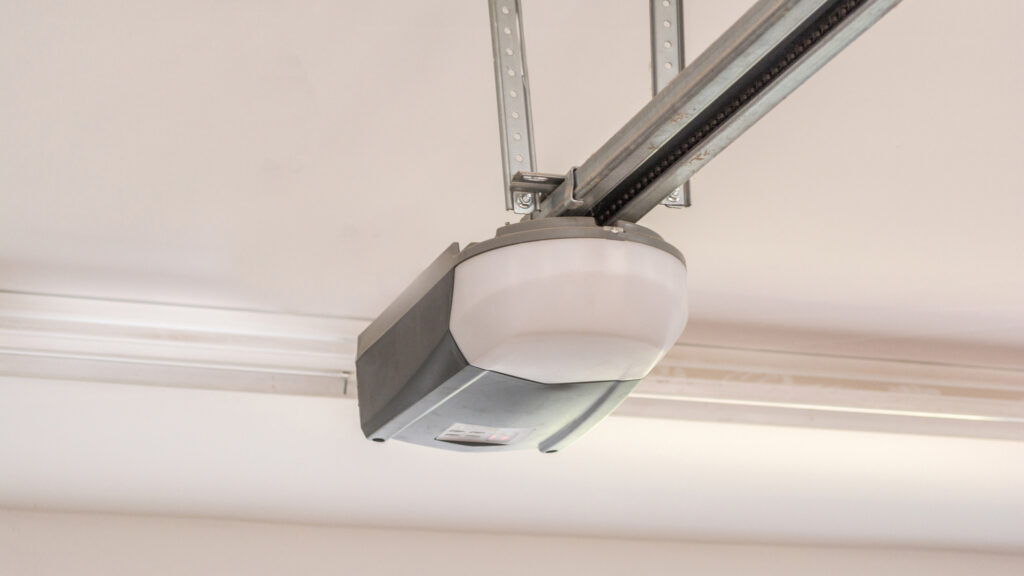 Garage door openers: Common problems
Garage Door Opener Repair
Sometimes garage door openers don't work properly and can be fixed. The cost of replacing a motor with a working one is much lower than the price of repairing it. You should repair it, not replace it. Garage door openers and garage doors can usually be repaired by our fully-stocked trucks.
Schaefer Door Company can help. Professional garage technicians can repair and diagnose nearly all kinds of problems.
While we are able to repair many garage doors, we also have the ability to replace tons. So we are able to fix most garage doors, all of the parts can be found on our trucks. Repairs can be made to motors that meet UL325 standards even if they're older models.
In order to make your life easier, the garage door openers feature is always changing.
Modern openers work more efficiently today. The opener's moving parts are smaller and it is controlled often by one motherboard. It works just like your computer. An understanding of how garage doors operate together, and what things can be done, is necessary to troubleshoot an opener issue. 
Broken Garage Door Spring Repair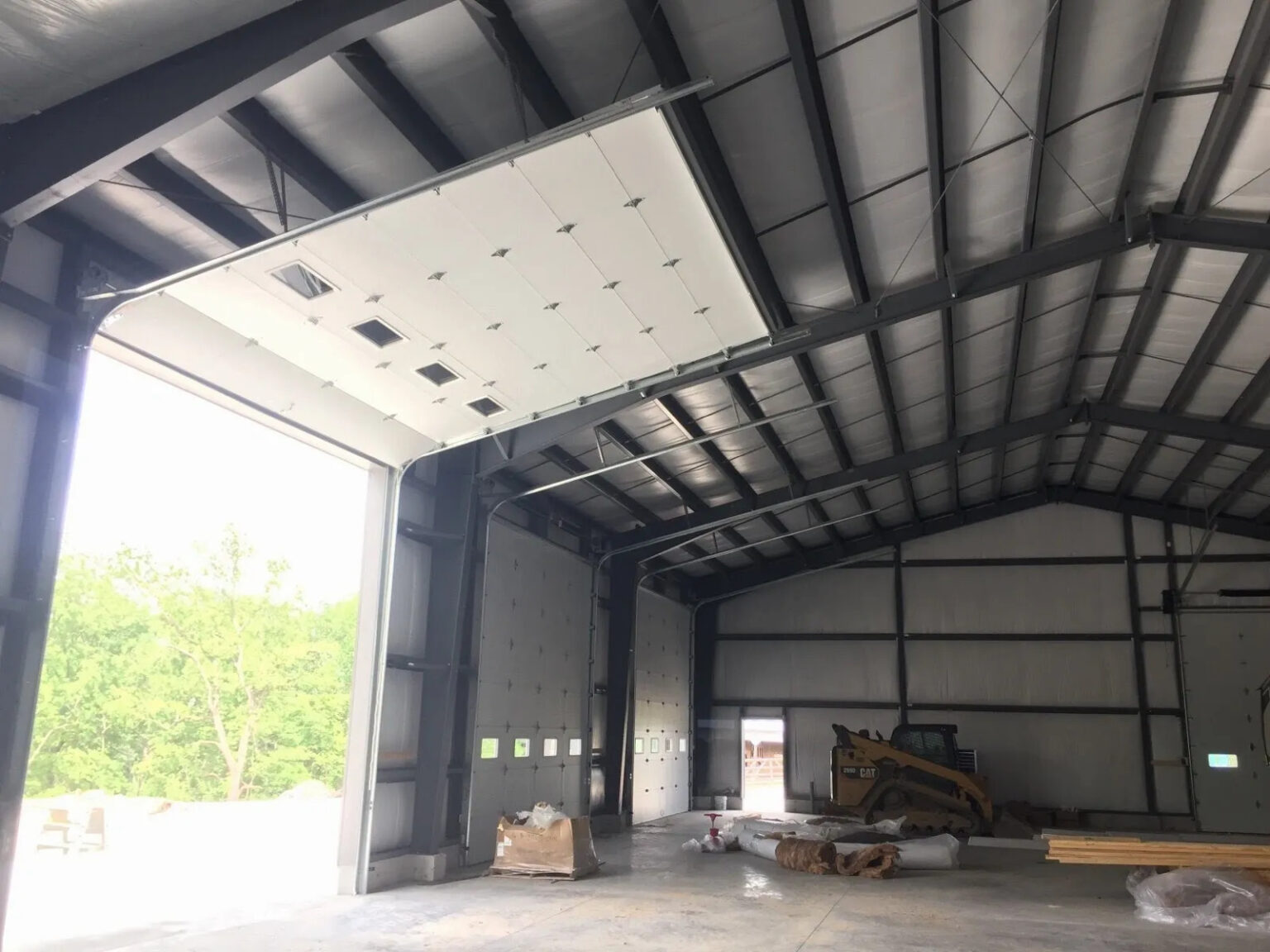 Garage door springs can become worn out from temperature fluctuations and improper maintenance. Garage door springs should be replaced when they make clicking sounds or stop moving. Spring replacement without the appropriate training and equipment has been proven to be very dangerous. Schaefer Door Company's experienced and professional technicians will manage the task safely, efficiently, and effectively.
Your garage door springs have to withstand a lot of pressure. You may notice a decline in spring strength or breakage after years of continuous use. The garage door may not be operable or the springs can break.
First, identify which type of garage spring system you have. This will help to repair them or get new ones. Extension Springs and Torsion Springs can be used to replace or repair your garage door springs.
Tension springs provide protection for the door's opening. These springs slip onto a metal barre. Extended springs are also available to help open the door. Make sure you find the right garage door services company to meet your needs. Schaefer Door Company's professionally-trained technicians can work with both torsion spring and extension spring systems.
Remote & Keypad Programming
There are many things that can go wrong with your garage keypad. Schaefer Door Company's technicians are available to assist you with any problems your garage door keypad may have. Each year thousands of Wentzville County residents rely on us for programming their garage doors. Whatever make, age, or model of garage doors you have, we are capable to program them.
Schaefer Door Company has both the skills and knowledge necessary to program garage doors keypads. Our techs will make sure that your garage door keypad is fully functional and accessible.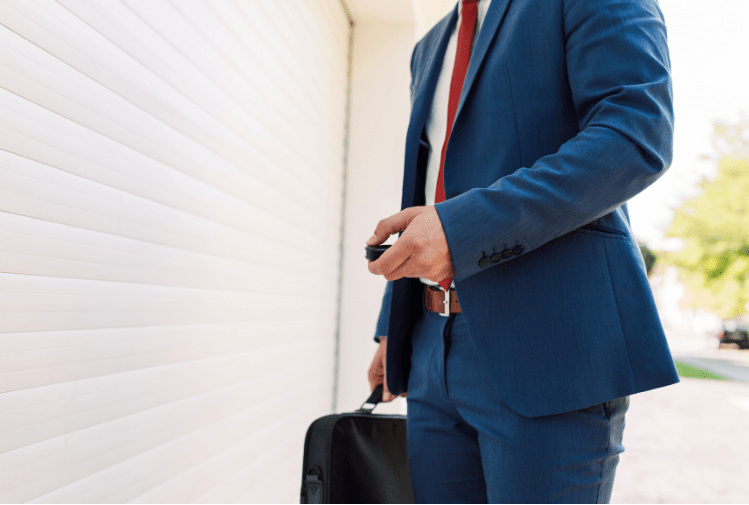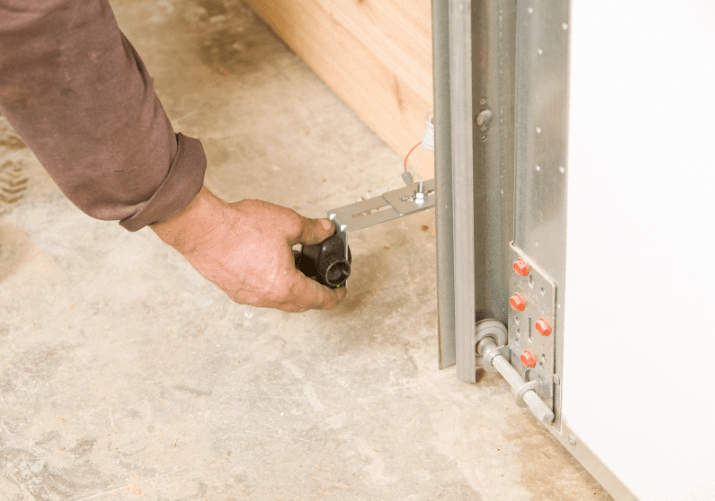 Garage Door Sensors Repair & Alignment
Without sensors, garage doors won't operate properly. They depend on each other. These sensors, as well as the garage door opener, work together. Sometimes there is a problem with either one of them or even both.
These sensors for garage doors are included with nearly all garages. These sensors are normally mounted six inches from the ground. Garage doors can be closed on the person or pet by these devices. By placing something in front, like a roll of paper towels, you can check the functionality of your sensors. Schaefer Door Company is recommended for appointments if your sensor does not stop smoothly before crushing the object. 
You may find that the door is not closing properly due to the sensors becoming out of balance. A garage door that has electrical issues can become unresponsive and cause it to shut down mid-operation. You can expect minor issues to become major safety problems. You should immediately get it checked by an expert due to possible danger. 
Our professionals are trained to examine garage door sensors, infrared beams, and other potential problems. We will examine the safety sensor wiring to see if there is any problem. Repairs or replacements of your sensors are possible if required. When your garage door has been properly serviced, you can close it. We can usually diagnose the problem using our troubleshooting approach. One way to damage a photoelectric lens, which is found in most garage doors, is by using a harsh force or humid environment. The problem may be caused by small obstacles, which can prevent the sensor from operating correctly. You may also experience electrical problems due to improperly wired or ragged cables.
Replacement Garage Door Parts
Our parts can be used to repair or replace any part of the garage. Parts can be purchased at most hardware stores, but professionally graded parts are better. This will let you choose the right part. Schaefer Door Company offers garage door repair parts that are high quality and affordable.
Garage Door Track Replacement
Garage door track repair in Wentzville. Wentzville garage door tracks can become bent or out of alignment, making it impossible to open and close your doors. Schaefer Door Company's professionals have the ability to quickly and professionally fix garage door tracks.
All overhead doors must have metal tracks in order to direct it from one position to the other. The metal tracks hold the rolling tires and offer a safe, secure way to allow them to move whether the garage door is opened or closed. These thin metal tracks are easily bent and damaged because they're flexible.
You may need to spend a long time replacing your garage door tracks. In order to replace a garage track entirely, take off one side and attach it securely enough to cover the rollers, hinges, or tracks. Sometimes it is a good idea to just take out the entire garage door, and put it in the track.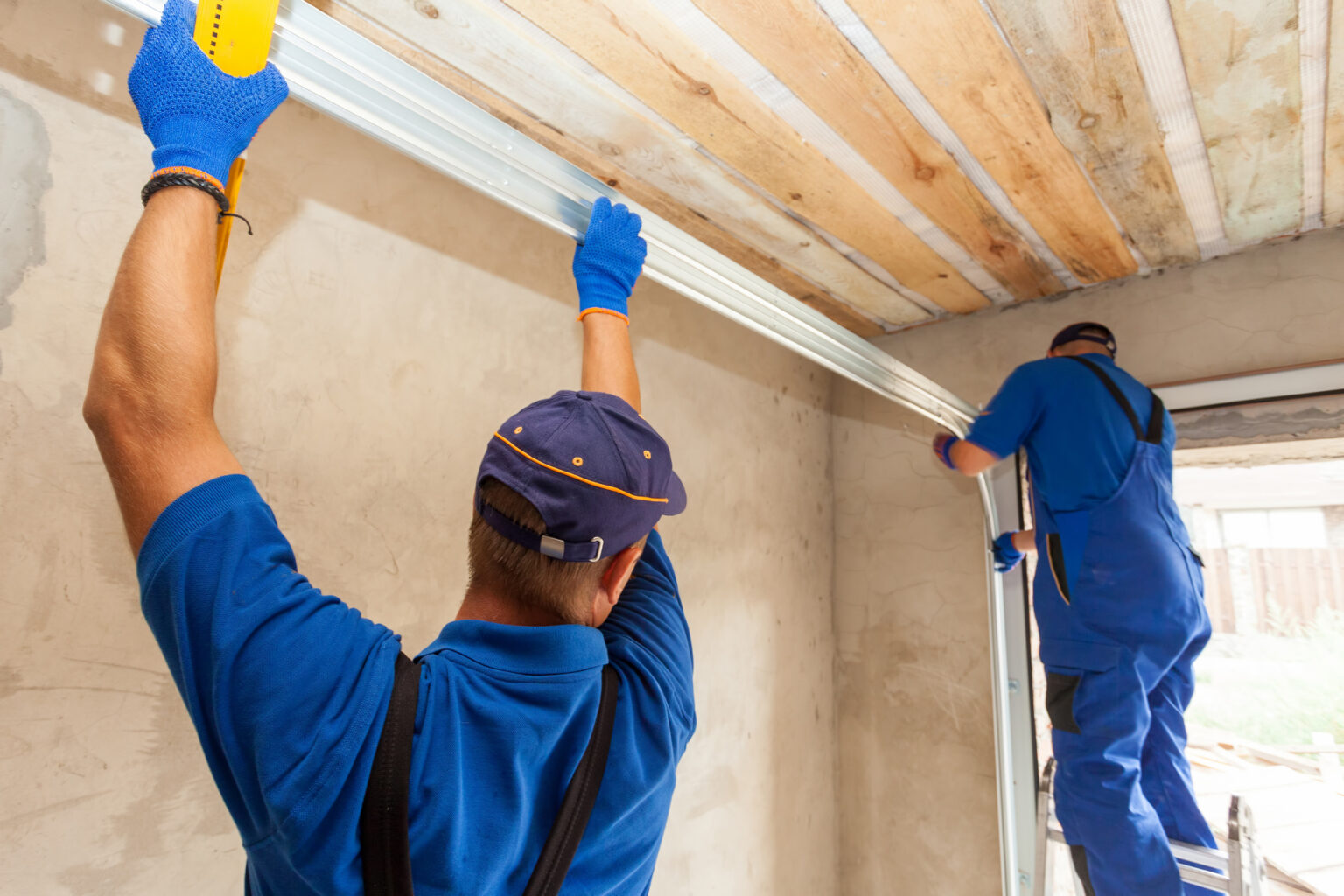 The installation of tracks on garage doors is not always easy. You should hire an expert who has been trained to do this type of repair. Professionals will know how to accurately align the track and are more likely to be efficient.
Garage Door Tracks Need to Be Repaired When?
Metal garage door tracks are susceptible to corrosion. The galvanized steel tracks for garage doors are more resistant to corrosion than the rusty ones. But, corrosion is possible over time. Tracks are slowly being worn by friction, chemicals, salts, and other road pollutants. They won't be able to move as smoothly when the tracks become rusty. Rusted tracks may also make it more difficult to work with metals. As the weather changes, so do the chance of having a garage that's on a damaged track. If the track becomes broken, it could cause garage doors to fall on cars or create other dangers. Garage door tracks that are rusty should be replaced. 
Garage Door Roller Replacement
It is the garage door's weakest link. Schaefer Door Company has a garage door repair service available in Wentzville to replace or fix broken rollers.
Their constant use can cause garage door rollers to break, or even be damaged when installing a new door. These rollers are built to last for years and may eventually wear down sooner than they were intended. You could end up with your garage door falling off its tracks. If the garage door is moving, it can damage its pins and rollers. These can cause danger as the door might be moving. It is important to inspect your door for pins or rollers that are broken every month. Replace them as quickly as possible.
For each garage door panel, a roller or pin is used to attach it to the tracks. They allow the panel to be opened or closed. A broken or damaged pin can weaken even further if you often keep your garage door open. An operator could be subject to the additional strain if the panel or doors aren't securely fastened to the track. The garage door's other components may be further damaged. Other weights can also cause problems with the pins or rolls.
Professional garage door experts will check the condition of your tracks and pins. Their professional garage door technicians will assess the condition of your pins and rollers. They'll advise you whether it is better to have them replaced or to wait for their failure. Professional garage door repairmen will inform homeowners about the reasons their rollers and pins require to be replaced. It is important that homeowners ask their technicians questions before agreeing on any repair.
Schaefer Door Company pros will install your garage doors quickly and professionally. Sometimes a noisy garage door can result from a misaligned or damaged garage door roller. Garage door repair can be done quickly by our fully-stocked technicians.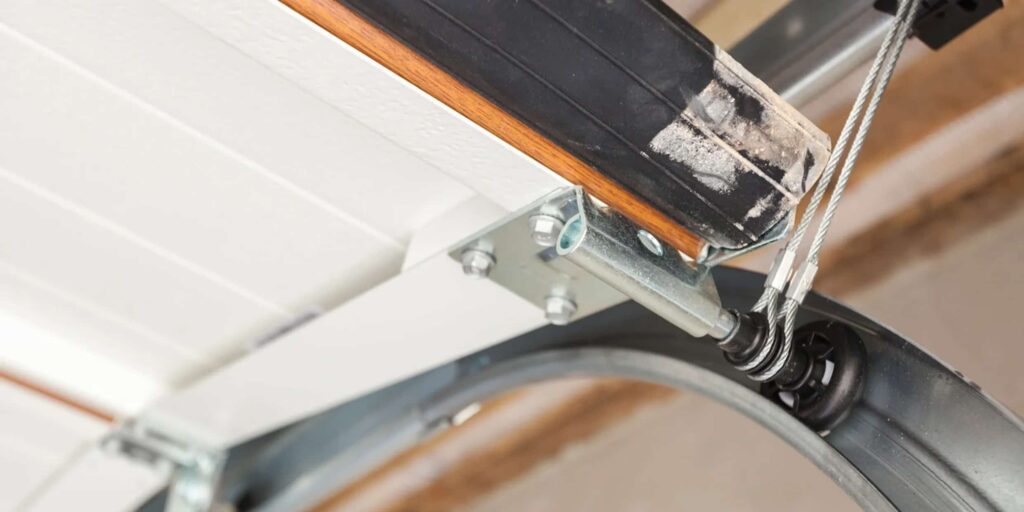 Garage Door Panel Replacements
Accidents happen and garage door panels get dinged, dented, or damaged. There may be signs that your garage door is showing wear from weather conditions and the passage of time. You don't have to spend a lot if your overhead door works well.
There is no need to spend a lot of money on a completely new garage door if the old one breaks.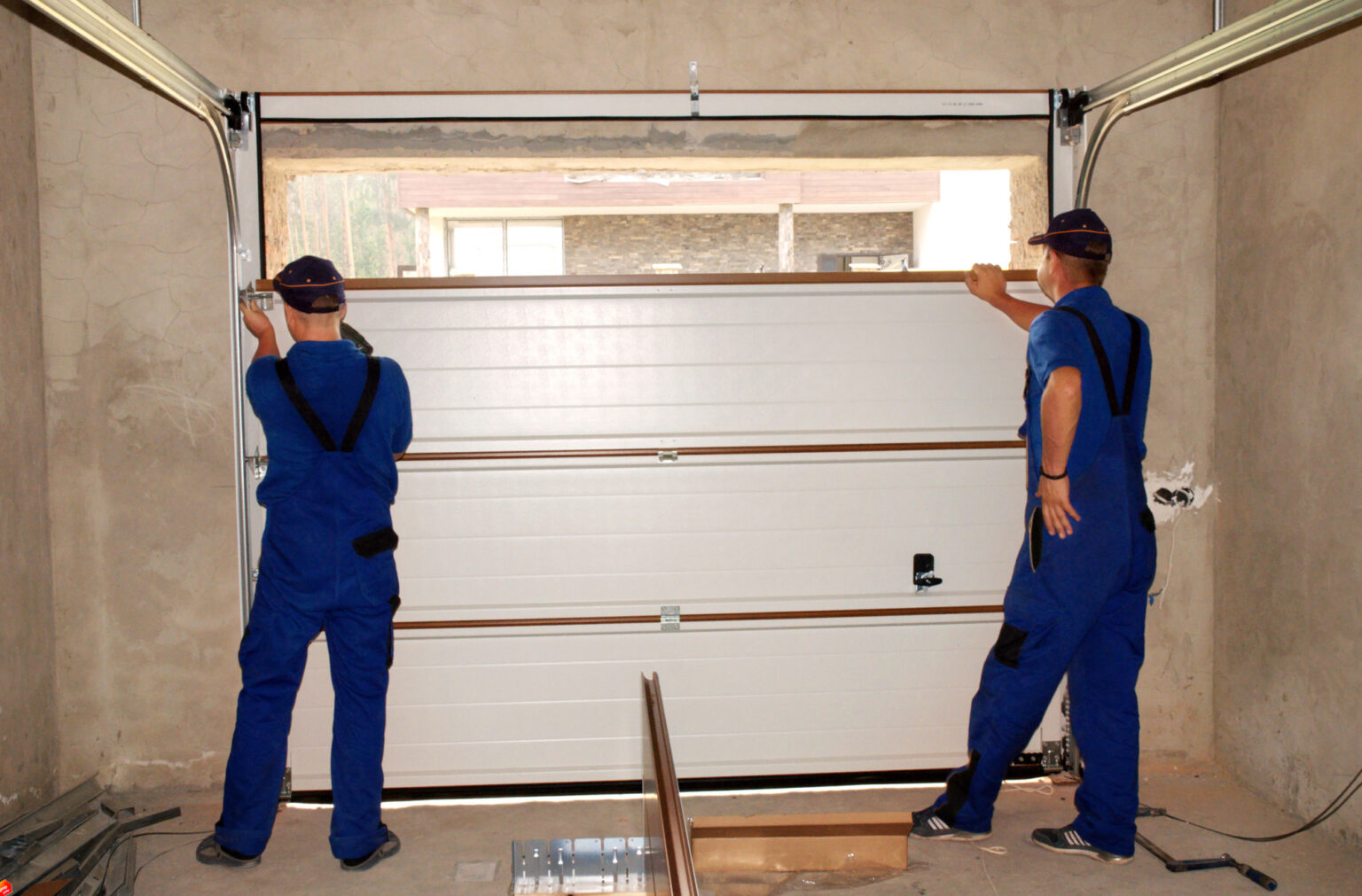 Schaefer Door Company makes things easy. All models and makes are in stock. Schaefer Door Company specialists can make repairs cheaper and quicker.
Garage doors can have replacement panels made from aluminum or wood. It will arrive once we have installed it. One can be ordered in the same color. In the event that one cannot be found, we will paint the garage door to match it. Repainting your entire garage can make your house or property look more attractive.
Also, we are able to assist with the replacement of your garage doors. You can trust our experts to help you decide the ideal size and style for your garage door. An overhead garage door will not only increase your property's value but also transform your home.
" Fantastic work! Scott was very kind and professional in answering all of our questions. And we couldn't be happier with the sales and service. We love our new door! Thank you!!!"
Kim King Murphy
4/30/2020
"Scott was timely, professional, knowledgeable and overall have a great experience. Will only use them moving forward for any door needs."
Patrick J.
3/13/2020
"Had them install a garage door for my office building. First rate experience from bid to installation. Great company, reasonable pricing."
Andy Wiggins
5/1/2020
Very professional and fast. We got a complete new door and love it. Highly recommend Schaefer Door Company
Leroy Krumrey
6/18/2020
"Awesome prices and service"
PAM KITTS
5/7/2020
"Great customer service and excellent communication!"
JANELLE HOWARD
5/7/2020
We have worked with Schaefer Door on several projects. Whether it's a commercial or residential project they are very thorough, use quality products and attend to every detail.
Erin Lammert
5/1/2020
Reliable and professional. They squeezed me into an already busy schedule, during a multi-day snowstorm, and got me up and running. They even keep history of work they have done for you, to better advise you about replacing vs repairing based on your specific door. These are the go-to garage door guys.
Jordan Parks
1/25/2020
Schedule your free quote now
Our team is here to assist you to find your perfect garage doors for your new home or business project!