Garage Door Repair St Charles
Schaefer Door Company offers garage door service and repair in St. Charles County.
Garage doors that are not working properly can cause damage to vehicles and pose a danger to your safety. Schaefer Door Company makes it easy to repair your garage door.
Schaefer Door Company is a trusted partner with hundreds of happy customers. We have more than 30 years' experience. St. Charles homeowners and businesses continue to trust us as a trusted partner when they need garage doors and openers. We also provide garage door repair and service.
Schaefer Door Company takes garage door repair and service very seriously. Garage doors should be fully functional at all times. We know this and we are here to help. Garage doors can not only improve the appearance of your house but also provide safety and security to you and your family. Our garage door experts will keep your overhead garage doors in top condition. Any garage door model is possible to be serviced and repaired.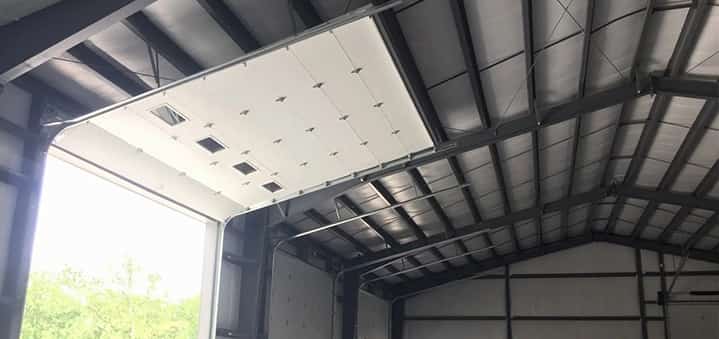 We have a team of qualified technicians and installers who are highly trained and certified to provide quality services and products for every customer.
Schaefer Door Company in St. Charles County is your local garage door expert.
Professionally Trained Technicians
Can't get your garage door to work? Does your garage door make loud, erratic noises when you push the button? Or does it stay put and keep going in its place? Does your door catch at a certain spot? Is there a broken component on your door? Do you not know where to find a new one? 
Garage door problems can cause frustration every day until they are fixed. 
For expert assistance and repair, you should consider calling Schaefer Door Company.
We are available to repair your garage doors in St. Charles.
The type of garage door that you need to be repaired in St. Charles is what will usually determine the cost. Our expert technicians can diagnose almost any issue and fix it. We will then provide you with the repair cost that covers both the labor and parts. No hidden charges, surprises, or slick sales techniques. Depending on what type of garage door repair is required, prices can range between $100 and $500.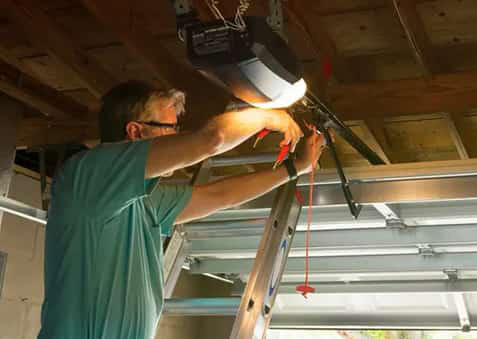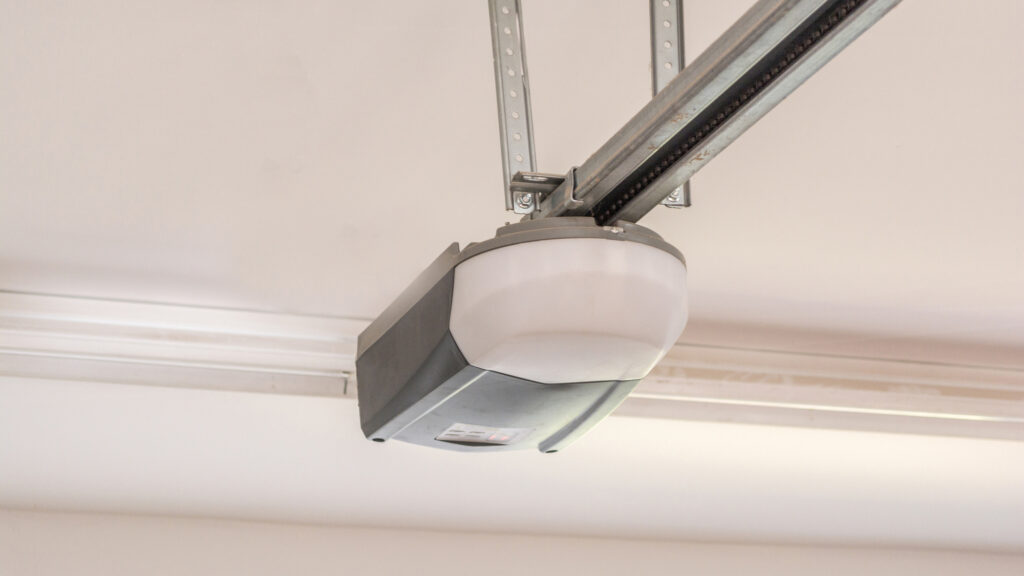 Garage door openers: Common problems
Garage Door Opener Repair
Garage door openers that aren't working properly can often be fixed. Repairing your motor is a cheaper option than buying a new one. This is why we recommend that you repair your motor rather than replace it. Our trucks are always stocked with all the parts needed to repair most garage doors and garage door openers.
Schaefer Door Company can help. Our professional garage technicians are highly trained and have the ability to diagnose and repair almost all problems.
As many garage doors as we repair, we also replace a ton of them. All of the parts are available on our trucks so that we can repair almost any garage door opener. Motors that meet UL325 standards can be easily repaired, even if they are older models. 
The features of garage door openers are constantly changing to make your life simpler and safer.
Modern operators today are simpler mechanically. The opener has fewer moving parts and is often controlled by one motherboard, just like your computer. To troubleshoot an opener problem, you need to understand how garage doors work together and the things that can be done to fix them.
Broken Garage Door Spring Repair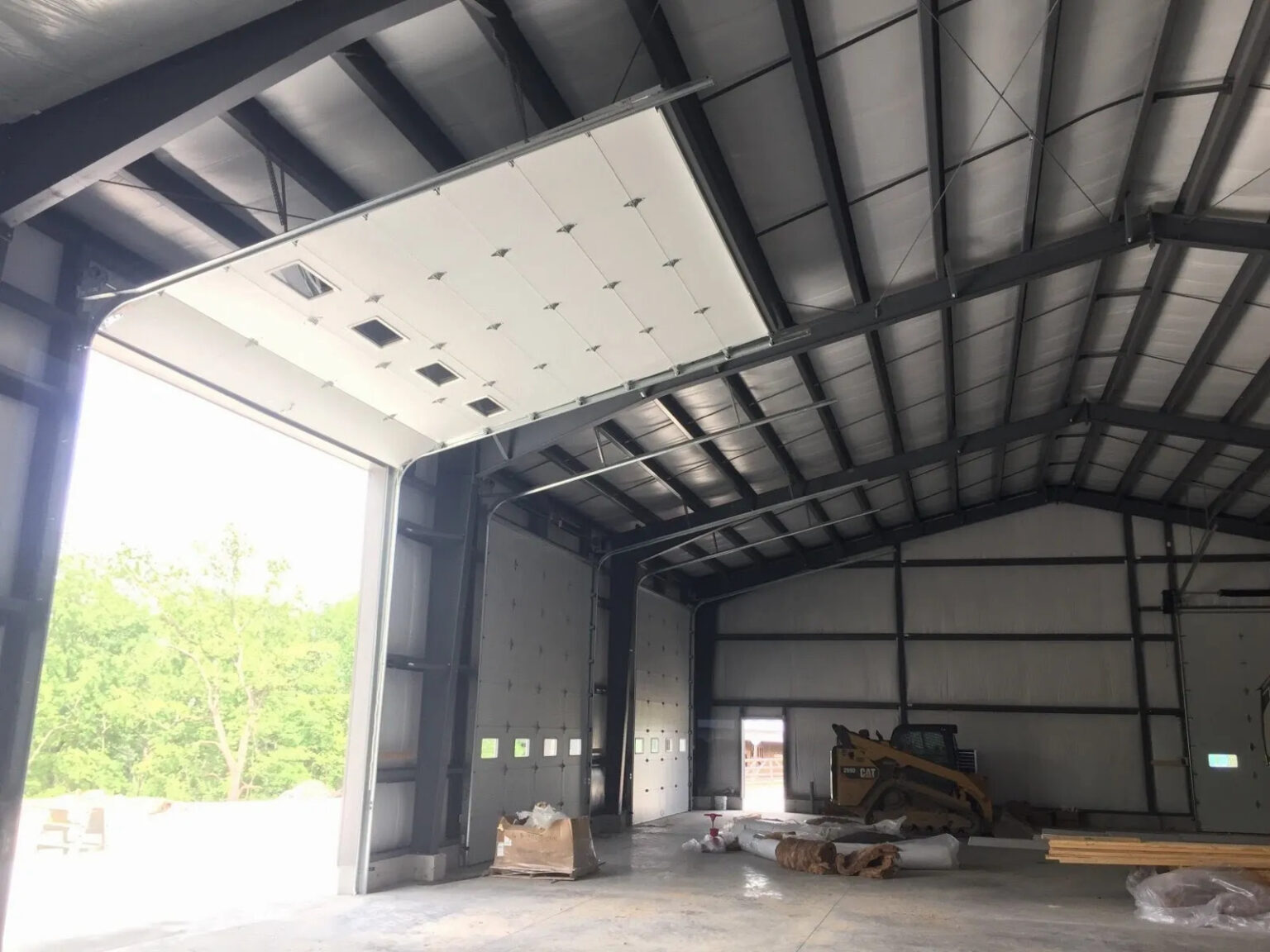 The wear and tear of temperature fluctuations, improper maintenance, or adjustment can cause garage door springs to break. You should replace your spring if you hear a clicking sound when opening your garage door or if your door doesn't move at all. Without the right training and equipment, spring replacement has proven time and time again to be dangerous. Schaefer Door Company's skilled and professional technicians will handle the task quickly, safely, effectively, and efficiently.
Your garage door springs are subject to immense pressure over time. Your springs may become weaker or break after years of use. This can lead to impractical garage door operation or safety risk issues with the garage door itself.
Knowing what type of garage door spring system you have is the first step to getting them repaired or replaced. Two main types of springs are available: Extension Springs and Torsion Springs.
The opening of the door is covered by tension springs. These springs slide onto a metal bar. The door's opening can also be served by extension springs. You should find out if a good garage door service company can provide the services you need. Schaefer Door Company's professionally-trained technicians can work with both torsion spring and extension spring systems.
Remote & Keypad Programming
It is not uncommon to have problems with your garage door's keypad. Schaefer Door Company technicians can help if your garage keypad doesn't work. Every year, thousands of homeowners in St. Charles County rely on us to program their garage doors. We can program your garage door keypad regardless of make, age, or model.
Schaefer Door Company has the expertise and knowledge to program any garage door keypad. To give you easy access to your garage, our technicians will quickly and easily program your keypad with full functionality.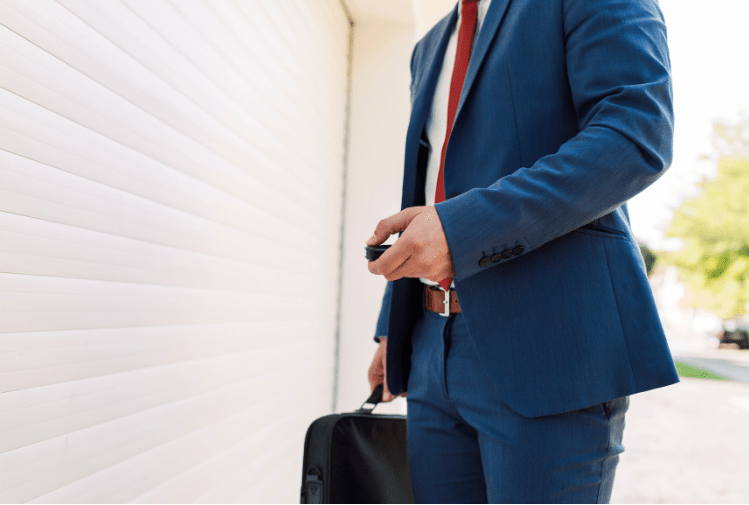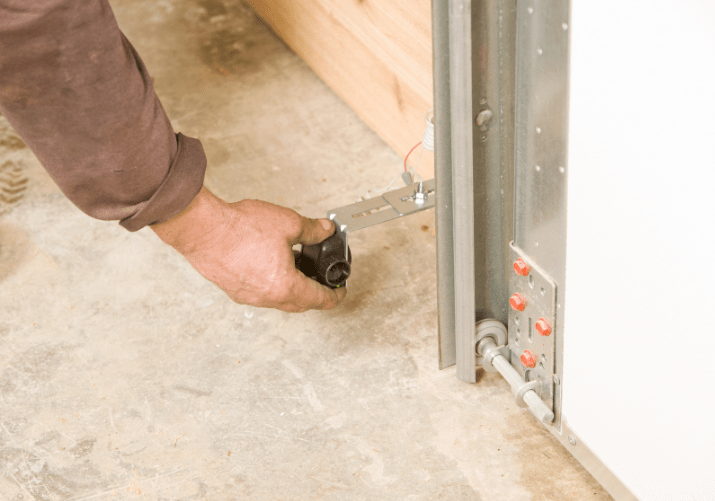 Garage Door Sensor Repair & Alignment
Your opener's sensors must be in good working order, or chances are, your garage door won't work properly. They are interdependent. The opener and garage door sensors work together and often there may be an issue either with one or maybe even both. 
These garage door sensors are safety devices included in almost every garage. The devices are usually mounted six inches above the ground. Their primary function is to prevent garage doors from closing on people, especially children or pets by accident.
You can test the functionality of your sensor by putting an object in front of it like a roll of paper towels. If it fails to stop easily before it crushes the object, we might recommend making an appointment with Schaefer Door Company.
The detectors may become out of line and the door will not close even if there is something in its way. Your garage door can stop mid-operation if it has electrical problems. These malfunctions can be anything from minor inconveniences to major safety issues. It is highly advised to get a professional to examine it immediately due to the potential danger involved.
The garage door sensor, infrared beam, and other issues will be thoroughly examined by our authorized professionals. The safety sensor wiring will be checked for possible problems. If necessary, they will repair or replace your sensors. After servicing your garage door, you will be able to close it properly. The problem is usually found using our troubleshooting process. A photoelectric eye, like the one on most garage door sensors, can be damaged by a blunt force trauma or by a humid environment. Sometimes, the problem is caused by minor obstacles that prevent the sensor from operating properly. Other problems can be more serious, such as electrical issues caused by ragged or improper wiring. 
Replacement Garage Door Parts
We sell many parts for garage repairs, whether you are looking to repair your garage on your own or need to upgrade parts such as door locks or hinges. Although you can find parts in your local hardware store, you should always purchase professional graded products. This will allow you to make the best choice for the part that is right for you. Schaefer Door Company will help you locate the best parts for garage door repairs at a fair price.
Garage Door Track Replacement
Garage door track repair in St. Charles. Garage door tracks that are bent or not aligned properly will cause problems opening or closing the garage doors or may become immobile and unmovable. Schaefer Door Company's technicians have the knowledge and experience to repair your garage door tracks professionally.
Every overhead door system must have metal tracks to guide it into the open or closed positions. The tracks house the rolling wheels and provide a secure and safe way for them to move when the garage door is open or closed. These metal tracks are thin and pliable, so they can be easily bent or damaged. 
It can take a lot of time to replace the garage door track. To install a track completely, you will need to remove one side of your garage door and secure it sufficiently to protect the tracks, rollers, hinges, or track. It may make sense to remove the entire door and install the track.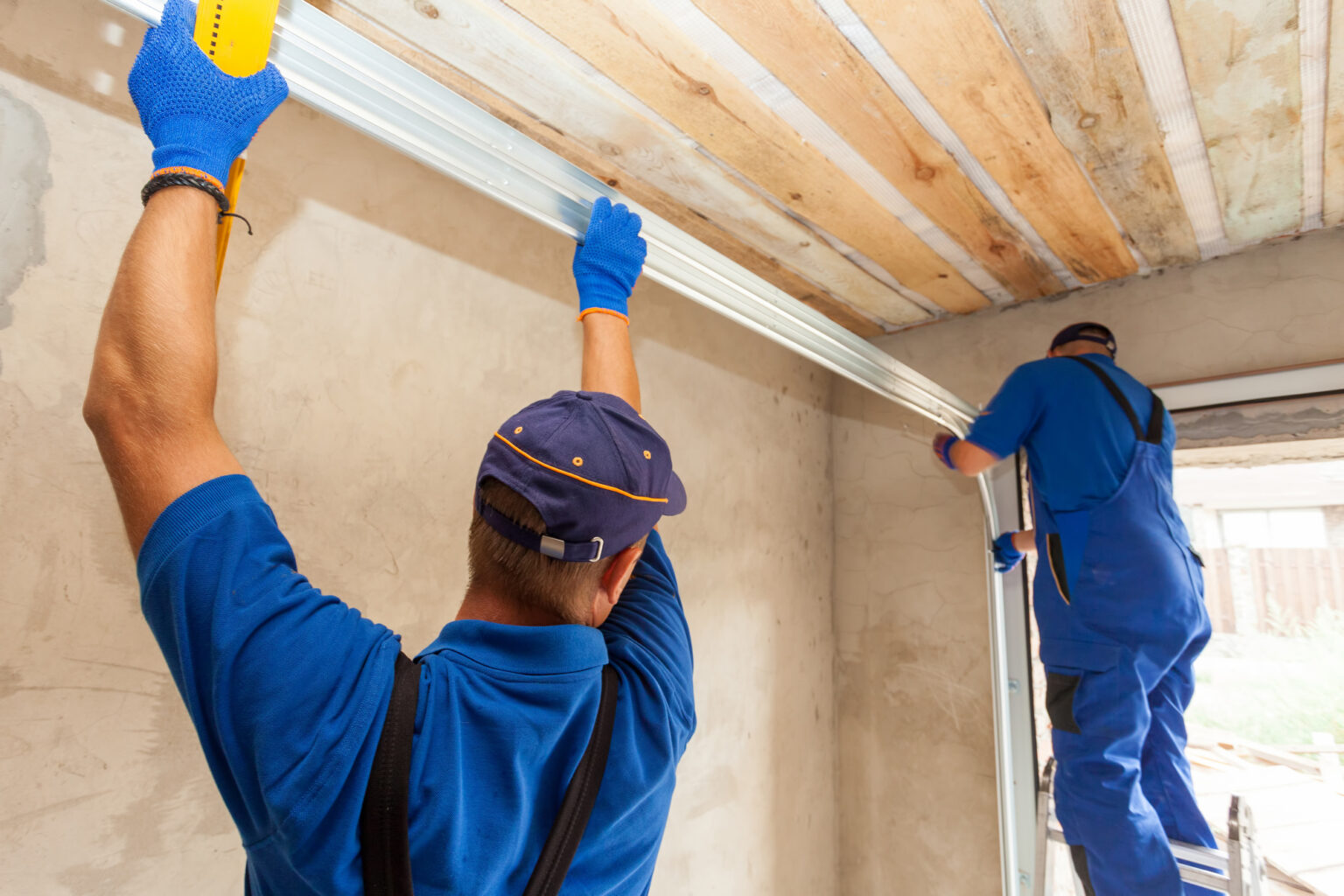 It can be difficult to install a track on a garage door. We recommend that you hire a professional who is trained in this kind of repair. Professionals will have the knowledge and experience to install and align your track correctly and will likely be more efficient.
When Should Garage Door Tracks Be Replaced?
Garage door tracks made from metal can be damaged by corrosion. Although newer garage doors tracks have been galvanized to protect them against corrosion and rust, corrosion can occur over time. This is because friction, chemicals, and road salts slowly wear down the track. Because the tracks get rusty, their rollers won't run as smoothly. Rusted tracks can also weaken metals, making them more fragile. With each cycle of the weather, the danger of using a garage door on a track that is rusted increases. A broken or split horizontal track could result in the garage door falling onto cars or other hazards. It's best to replace your garage door track if there is any rust.
Garage Door Roller Replacement
The garage door rollers can be the most vulnerable part of a garage door. Schaefer Door Company offers garage door repair services for the St. Charles area to fix damaged or broken rollers.
Because of their constant usage, garage door rollers often break or be the first thing to go after installing a new door. While they are designed to last for a few years, they may break sooner than expected. This can lead to your garage door moving off its tracks. The garage door's rollers and pins can break when it is moving. This is dangerous because the door may be in motion. Keep an eye out for broken pins or rollers every month, and replace them as soon as possible.
A roller and pin are used to secure each garage door panel to the tracks. They guide it to open or close. A broken or damaged pin can weaken even further if you often keep your garage door open. If a panel of doors isn't properly attached to the track, it can cause additional strain to the operator. This could lead to further damage to other components of your garage door system. Additional weight could also affect the pins or rollers.
Professional garage door technicians will assess the state of your pins and rollers. They can advise you on whether to replace them or wait for them to break down. A professional garage door repairman will be able to explain to homeowners why their pins and rollers need to be replaced. Before agreeing on any repairs, homeowners should ask technicians about the problem.
Schaefer Door Company professionals will replace your garage doors safely and effectively. A damaged, broken or misaligned garage door roller can often cause a loud or squeaky garage door. So that they can repair garage doors immediately, our technicians have fully-stocked vans.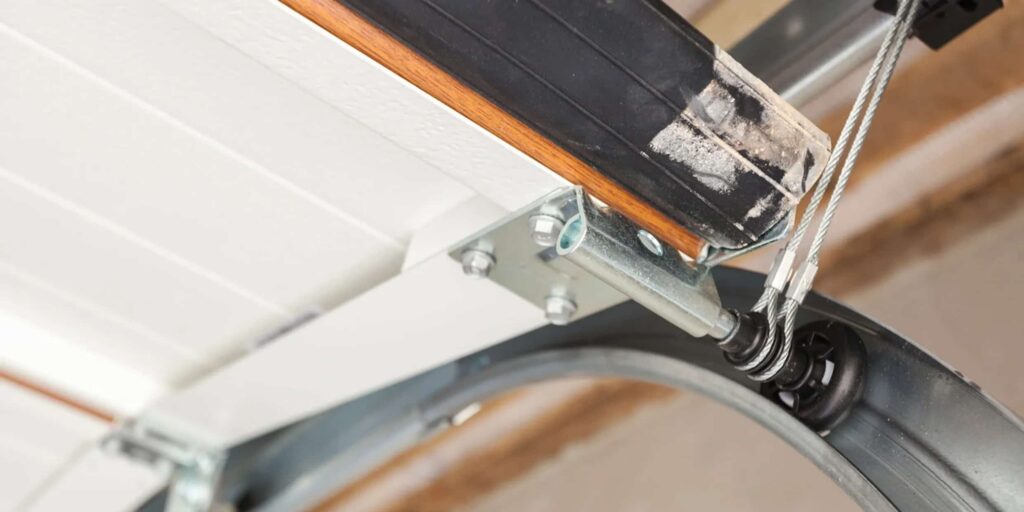 Garage Door Panel Replacements
Accidents happen and garage door panels get dinged, dented, or damaged. Your garage door may be showing signs of wear due to weather and time. As long as your overhead door is also still functional and efficient, it is worth the cost of replacing it.
The truth is that you don't have to buy a whole new door if your garage door breaks!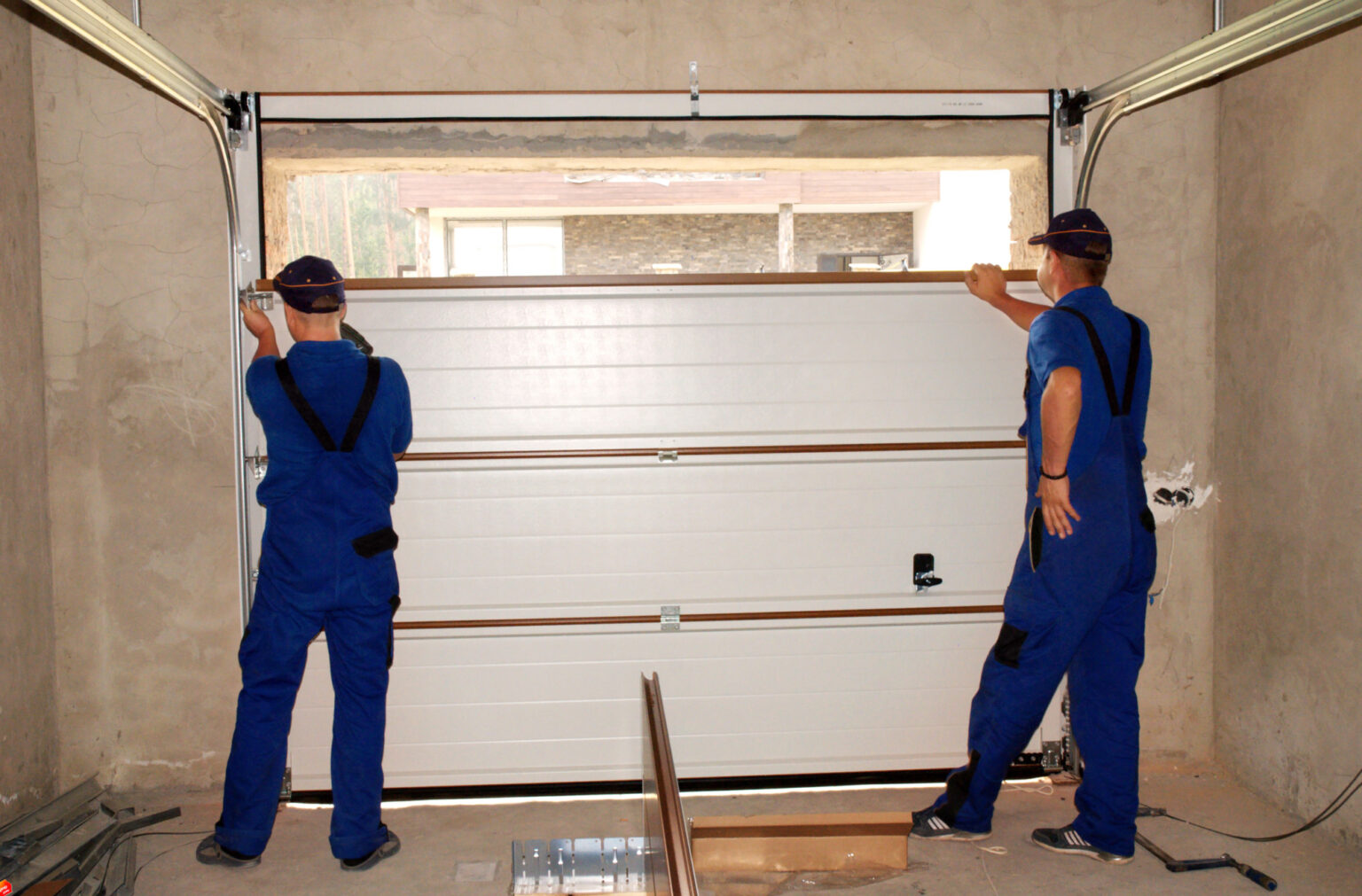 The Schaefer Door Company makes it easy. All makes and models are available in stock. Schaefer Door Company specialists can save you money and make repairs faster.
We can order replacement panels for garage doors, whether they are aluminum or wooden. Once it arrives we will install it. We can also install one with the exact same color, and if it is not possible to find one, the garage door can be repainted to match the other door panels. Furthermore, when you do repaint your entire garage door to update your home or property, it can definitely increase its curb appeal.
We can also help you if your garage door needs to be replaced. The experts from our team can help you choose the best size and style of overhead garage door to suit your needs and budget. A garage door is an investment that will increase your property's market value and can completely change the look of your home.
" Fantastic work! Scott was very kind and professional in answering all of our questions. And we couldn't be happier with the sales and service. We love our new door! Thank you!!!"
Kim King Murphy
4/30/2020
"Scott was timely, professional, knowledgeable and overall have a great experience. Will only use them moving forward for any door needs."
Patrick J.
3/13/2020
"Had them install a garage door for my office building. First rate experience from bid to installation. Great company, reasonable pricing."
Andy Wiggins
5/1/2020
Very professional and fast. We got a complete new door and love it. Highly recommend Schaefer Door Company
Leroy Krumrey
6/18/2020
"Awesome prices and service"
PAM KITTS
5/7/2020
"Great customer service and excellent communication!"
JANELLE HOWARD
5/7/2020
We have worked with Schaefer Door on several projects. Whether it's a commercial or residential project they are very thorough, use quality products and attend to every detail.
Erin Lammert
5/1/2020
Reliable and professional. They squeezed me into an already busy schedule, during a multi-day snowstorm, and got me up and running. They even keep history of work they have done for you, to better advise you about replacing vs repairing based on your specific door. These are the go-to garage door guys.
Jordan Parks
1/25/2020
Schedule your free quote now
Our team is here to assist you to find your perfect garage doors for your new home or business project!