Garage Door Repair Washington
Schaefer Door Company offers garage door repair, replacement, and service in Washington.
Garage doors that do not work correctly can result in damage to cars or pose dangers to your safety. Schaefer Door Company offers easy garage door repair.
Schaefer Door Company is an established partner that has many happy customers. With more than 30+ years of experience, we are a trusted partner. Washington businessmen and homeowners trust us to provide garage doors and openers. Our garage doors are repaired and maintained.
Schaefer Door Company considers garage doors repair and maintenance very important. Garage doors need to be working at all times. We understand this and we're here to help. Garage doors are a great way to improve your home's appearance and provide security for your family. We will make sure your overhead garage doors stay in great condition. Service and repairs are possible for any model of the garage door.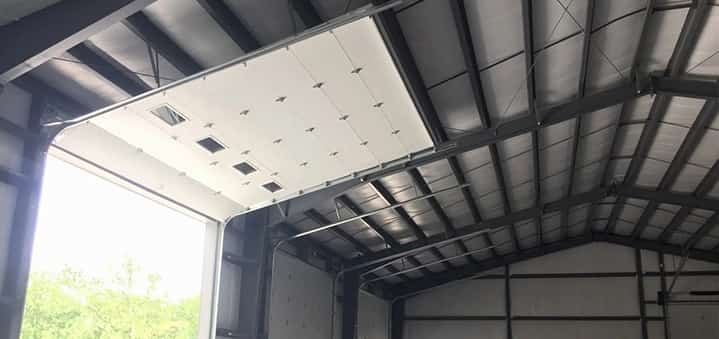 The team of certified technicians and installers we have is highly skilled and certified. They can provide high-quality service and products to every customer.
Schaefer Door Company in Washington is your local garage door expert.
Professionally Trained Technicians
Can't get your garage door to work? Are you hearing loud, irregular noises from the garage door? Do you hear it stop moving or does it remain stationary? Are you noticing a catching point on your door? Does your door have broken components? You don't know where you can find one. 
Garage door problems are frustrating every day until they can be fixed.
Garage Door Repair Washington is always available. Schaefer Door Company offers expert service and repair.
The garage door model that you require to repair in Washington determines the price. Expert technicians are able to identify and correct almost any issue. After assessing the issue, we will provide you with a repair estimate that includes labor as well as parts. No hidden charges, surprises, or slick sales techniques. Prices for garage doors can vary depending on their condition.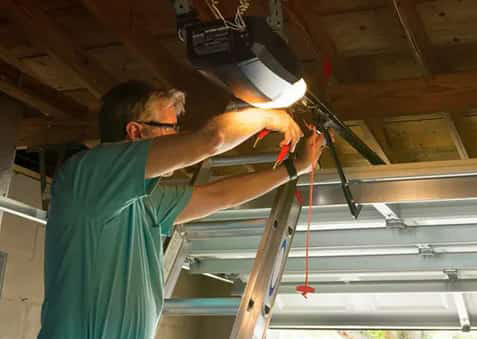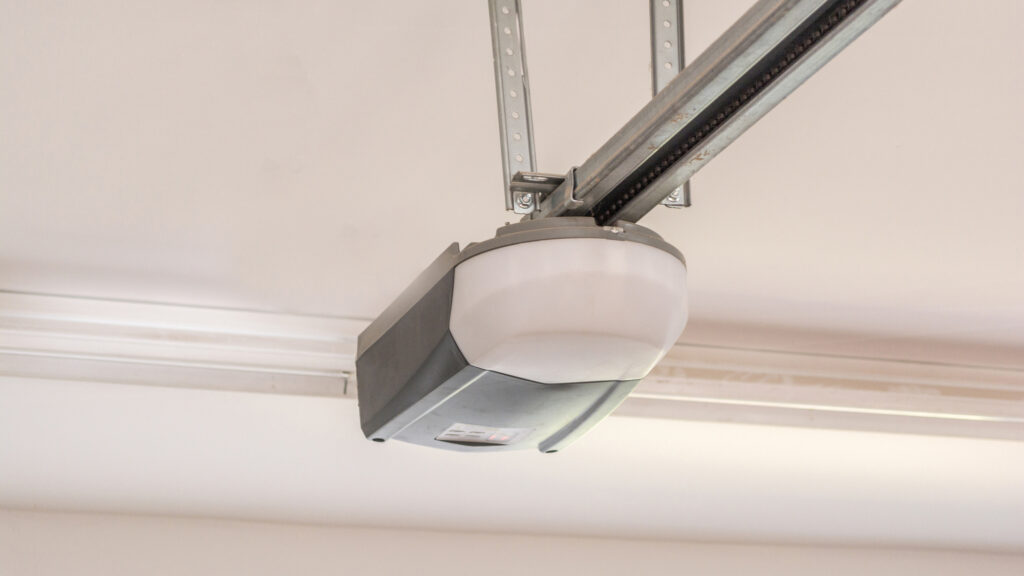 Garage door openers: Common problems
Garage Door Opener Repair
Repairs are possible for garage door openers not working correctly. Your motor can be repaired for a fraction of the cost of buying new. Repairing your motor is cheaper than buying a new one. The parts necessary to fix garage doors or openers can be found in our truck.
Schaefer Door Company can help. Garage technicians from Schaefer Door Company have extensive training and are able to repair or diagnose almost all types of problems.
Not only do we fix garage doors, but also we replace tons of them. Our trucks have every part needed to repair any type of garage door opener. It is possible to repair motors up to UL325 standards, even if you have an older model.
You can make your life more simple and safe by changing the features of garage doors openers.
Operators today are easier to use mechanically. Your opener uses fewer moving pieces and can be controlled using one motherboard. It is important to learn how garage doors are connected and what can be done about them to resolve the problem. 
Broken Garage Door Spring Repair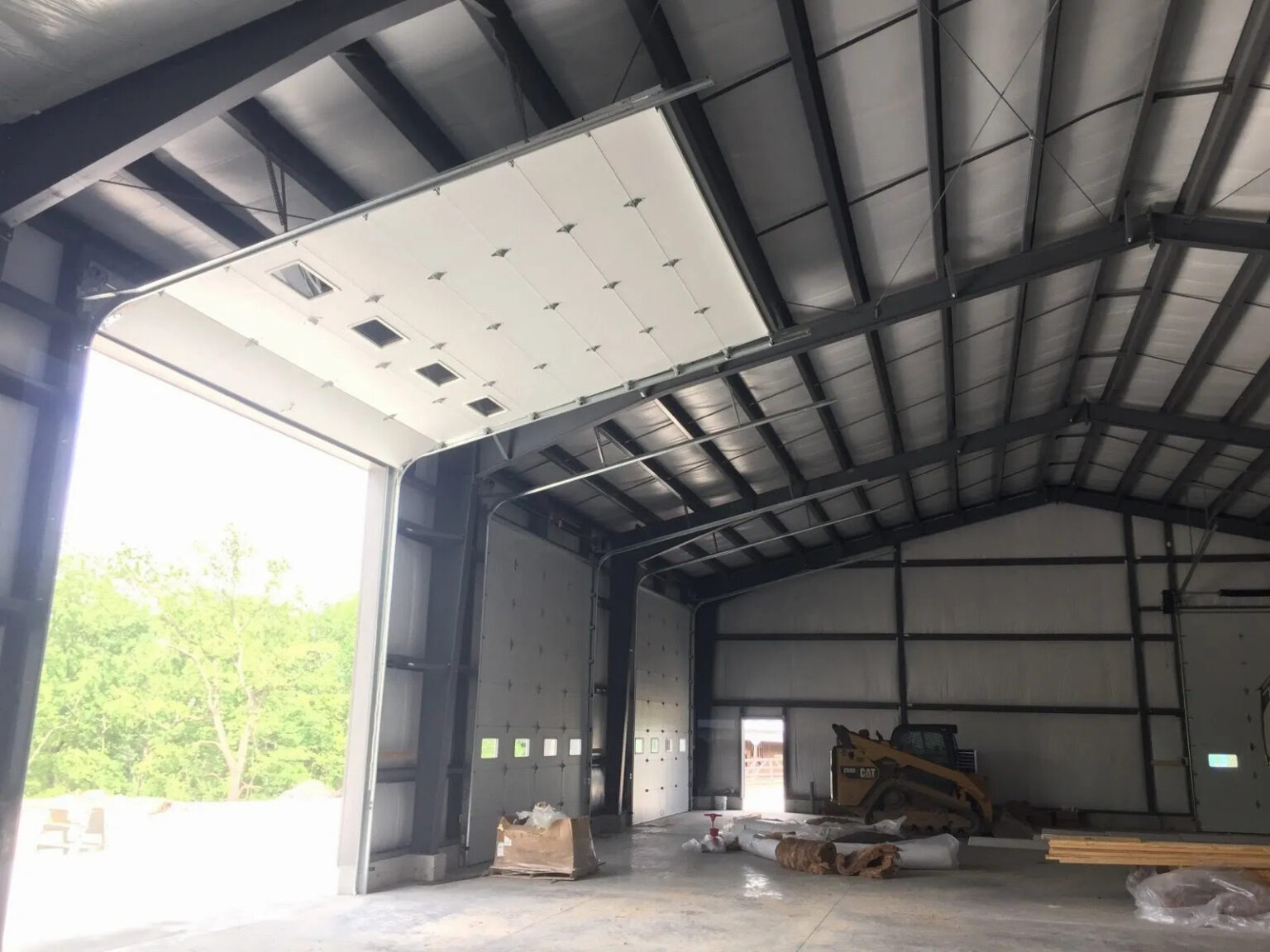 Garage door springs could break because of weather fluctuations, insufficient maintenance, or incorrect adjustment. Replace your spring immediately if the door does not move or makes a clicking sound. The process of spring replacement is risky if you don't have the correct training or equipment. Schaefer Door Company's highly skilled and experienced technicians will perform the task efficiently, quickly, safely, effectively, and correctly.
The garage door springs may become weaker or break over time due to the extreme pressure they are under. The springs could become weaker over time or may break down after many years. This could make the garage door difficult or unsafe to use.
To repair or replace garage doors springs, it is essential to first identify what model you have. Extension Springs and Torsion Springs are two types of springs that you can choose from.
Tension springs protect the opening of your door. These springs can slide on a steel bar. You can use extension springs to serve the opening of your door. A good garage door service provider should be able to offer the required services. Schaefer Door Company's professionally-trained technicians can work with both torsion spring and extension spring systems.
Remote & Keypad Programming
You may experience problems with your keypad for your garage door. Schaefer Door Company specialists can fix your garage's keypad. Many homeowners in Washington County depend on our services to program their garage doors each year. Our garage door programming service can be used regardless of the make, year, or model.
Schaefer Door Company has all the experience and knowledge required to program any garage keypad. For easy garage access, our technicians will swiftly and efficiently program your keypad.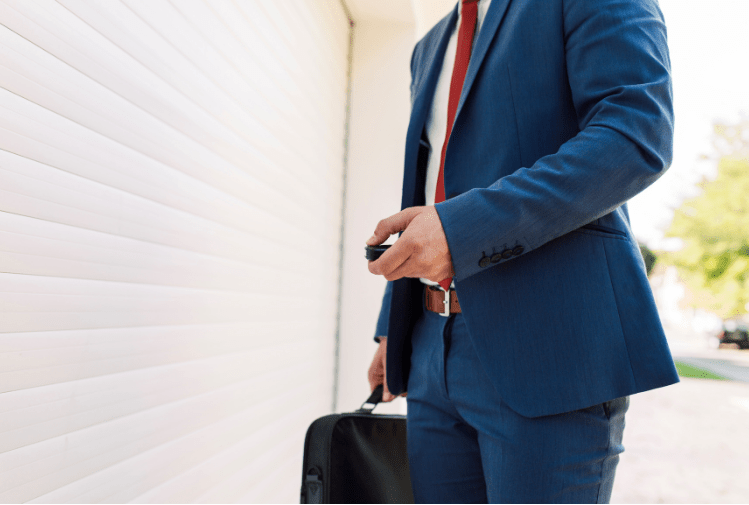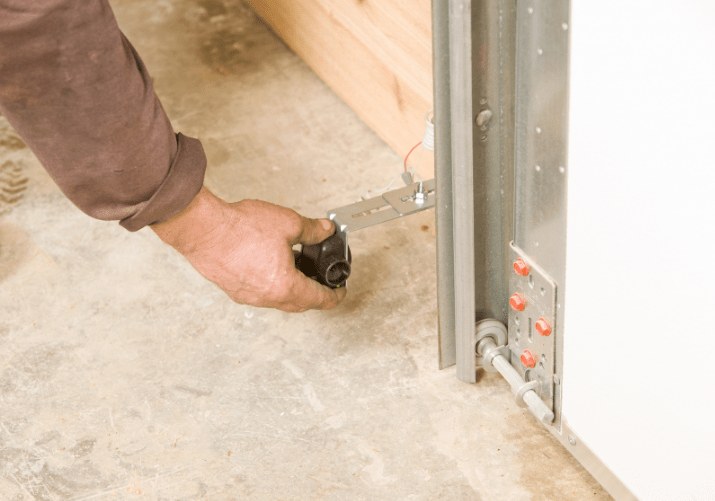 Garage Door Sensor Repair & Alignment
You must ensure that your opener is in top working condition. Otherwise, the door may not work correctly. They work together. They are both interdependent. Garage door sensors and openers work in tandem, and sometimes one may have problems with another.
Garage door sensors come standard in every garage. They can usually be mounted 6 inches above the ground. These devices prevent garage doors from accidentally closing on children or pets. Test the function of your sensor by placing an object, such as a roll paper towel, in front. Schaefer Door Company can help you with your concerns if it doesn't stop before it crushes the object.
It is possible for the detectors to become out of tune and prevent your garage from closing, even when there are obstructions. An electrical problem can cause your garage door to malfunction and stop functioning halfway. Electrical problems can cause your garage door to stop working. A professional should be consulted immediately to assess the situation. 
Our experts will inspect the garage door sensor, infrared beacon, and other concerns. They will check the wiring of your safety sensor for potential issues. Your sensors will be repaired or replaced if needed. The garage door will open properly once it has been serviced. Sometimes the problem can be found by using our troubleshooting method. An environment that is humid or bluntly traumatizing can cause damage to a photoelectric eye like those on garage door sensors. Sometimes minor problems can cause the sensor not to work properly. Some problems are more serious than others, including electrical issues that can result from improper or ragged wiring.
Replacement Garage Door Parts
No matter whether your goal is to have your garage repaired by yourself, or to improve the functionality of your existing door locks or hinges, we sell parts that can help. Even though you may be able to find the parts you are looking for at your local hardware store you will need professional graded items. This will enable you to make an informed decision about the part you need. Schaefer Door Company helps you to find garage door parts at the lowest price.
Garage Door Track Replacement
Garage door track repair in Washington. The garage door tracks may be bent or not correctly aligned. This can lead to problems when opening and closing the doors, or make them immobile. Schaefer Door Company's experts have the skills and knowledge necessary to properly repair your garage door tracks. 
Each overhead door must have metal tracks that guide it in closed or open positions. The garage doors' rolling wheels are housed on the tracks. Because they are flexible and thin these metal tracks can easily be bent or damaged.
The replacement of a garage door's track can be complicated and time-consuming. For a complete track installation, remove one side from your garage door. Secure it properly to ensure that the tracks, wheels, hinges, track, and rollers are protected. Perhaps it makes sense to pull the whole door apart and then install the track.
Installation of a track to garage doors can be complicated. This type of work is best left to a trained professional. Professionals will not only have the expertise and experience necessary to properly align your track, but they also will work faster.
Garage Door Tracks: When should they be replaced?
Steel garage doors tracks can become corroded. Galvanizing garage door tracks to keep them from corrosion and rust is a good option. However, over time corrosion could occur. It happens because the track gets worn over time by chemicals, friction, and road salts. Rusted tracks cause their rollers to run less smoothly because they are more brittle. Rusted tracks can weaken metals and make them more vulnerable. A garage door that has a rusted track can pose a danger to your home. The garage door could be thrown onto cars, or become a danger if it is on a broken or fractured horizontal track. In the event of any corrosion, you should have your garage door tracks replaced.
Garage Door Roller Replacement
The garage door rollers are often the first to break, bend, or become weaker on garage doors. Schaefer Door Company offers garage door repair services for the Washington community to replace damaged or broken rollers.
Because of their constant use, garage door rollers often break the first thing to go after a new door installation. They can last for a few years, but if they do break they can cause the garage to move off its tracks. The garage door's rollers and pins can break when it is moving. This is dangerous because the garage door may be in motion. It is important to inspect your rollers and pins every month and, if possible, get them replaced.
A roller and pin are used to secure each panel to the tracks that allow the garage door to open and close. A broken pin or damaged roller is not a good idea. If a door panel isn't properly secured to the track, it can cause additional strain on the operator and lead to further damage to other parts. Additional weight can cause problems with the rollers and pins.
Professional garage door techs will examine the status of your pins and roll. These professionals can give you advice on replacing them or waiting for them to wear out. An experienced garage door specialist will be able to explain to homeowners why the pins and rollers should be changed. The homeowner should speak with technicians before agreeing to repairs.
Schaefer Door Company will repair or replace your garage door quickly and efficiently. The garage doors may sound louder or more creaky if the garage roller is damaged or not aligned properly. We have fully-stocked vans that allow our technicians to repair garage doors right away.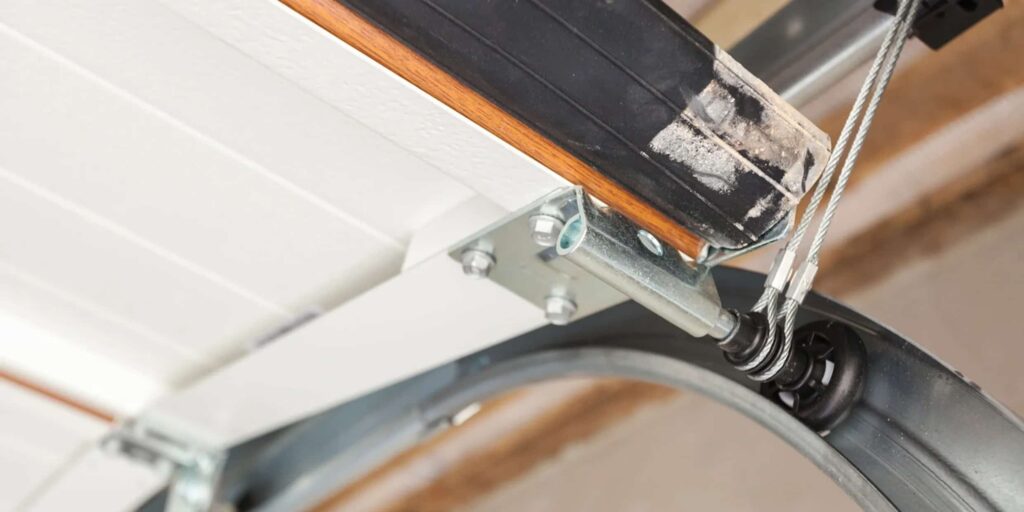 Garage Door Panel Replacements
Accidents happen and garage door panels get dinged, dented, or damaged. Weather and time can cause damage to the garage doors. The cost to replace an overhead door is well worth it as long as it functions and is efficient.
It's not necessary to get a brand new garage door just because your old one is damaged!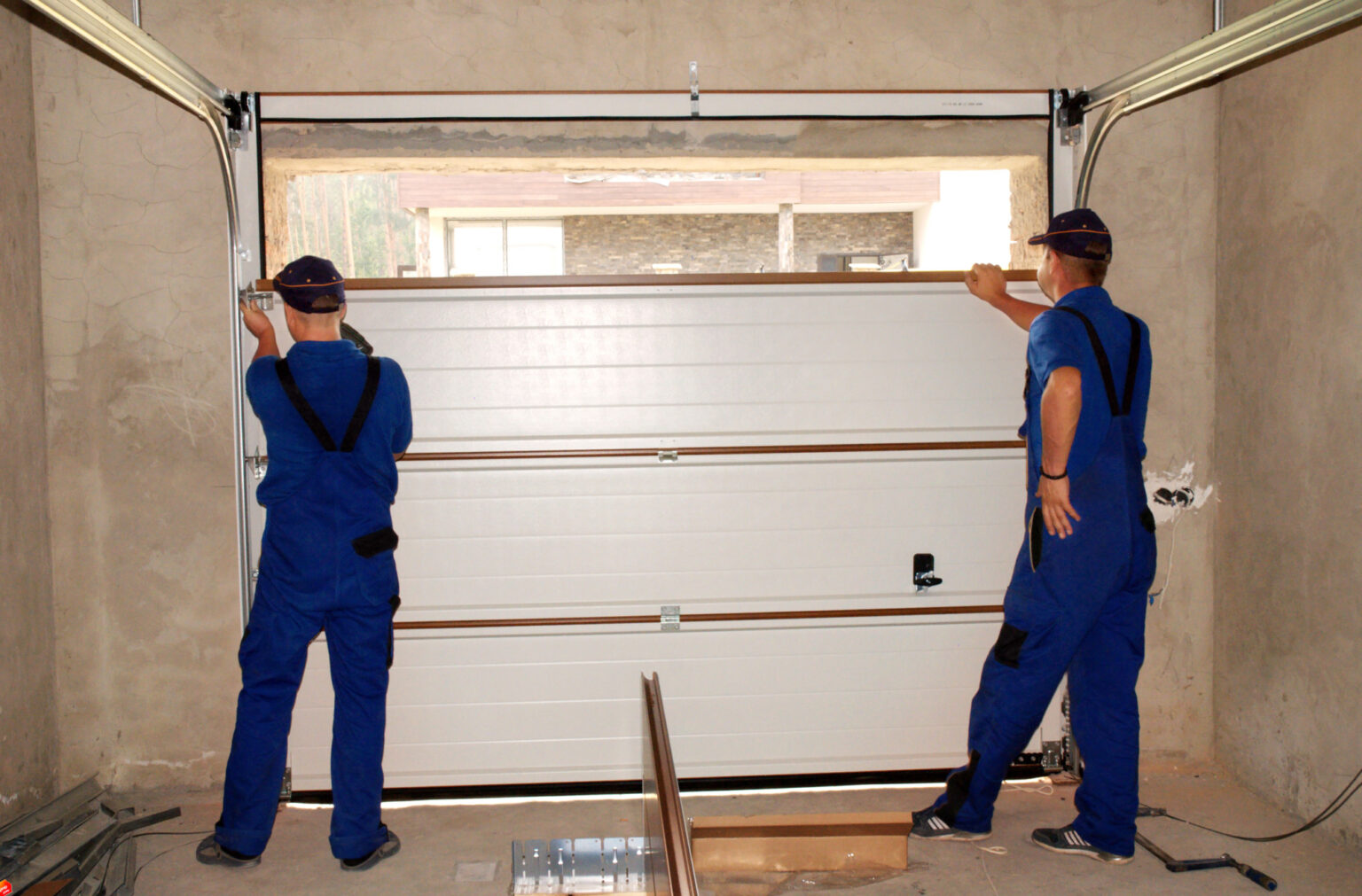 Schaefer Door Company can make it simple. Every make and model is in stock. Schaefer Door Company specialists can save you time and help with repairs quicker.
Replacement panels can be ordered for aluminum and wooden garage doors. When it arrives, it will be installed. The garage door can also be installed with the same color. However, if one is unavailable, it can still be painted to match the panels. Repainting your entire garage door can improve its curb appeal.
Our team can assist you with garage door replacements. Experts from our team will help you determine the size and type of garage door that best suits your needs. The garage door can be an excellent investment and will improve the curb appeal of your home.
" Fantastic work! Scott was very kind and professional in answering all of our questions. And we couldn't be happier with the sales and service. We love our new door! Thank you!!!"
Kim King Murphy
4/30/2020
"Scott was timely, professional, knowledgeable and overall have a great experience. Will only use them moving forward for any door needs."
Patrick J.
3/13/2020
"Had them install a garage door for my office building. First rate experience from bid to installation. Great company, reasonable pricing."
Andy Wiggins
5/1/2020
Very professional and fast. We got a complete new door and love it. Highly recommend Schaefer Door Company
Leroy Krumrey
6/18/2020
"Awesome prices and service"
PAM KITTS
5/7/2020
"Great customer service and excellent communication!"
JANELLE HOWARD
5/7/2020
We have worked with Schaefer Door on several projects. Whether it's a commercial or residential project they are very thorough, use quality products and attend to every detail.
Erin Lammert
5/1/2020
Reliable and professional. They squeezed me into an already busy schedule, during a multi-day snowstorm, and got me up and running. They even keep history of work they have done for you, to better advise you about replacing vs repairing based on your specific door. These are the go-to garage door guys.
Jordan Parks
1/25/2020
Schedule your free quote now
Our team is here to assist you to find your perfect garage doors for your new home or business project!